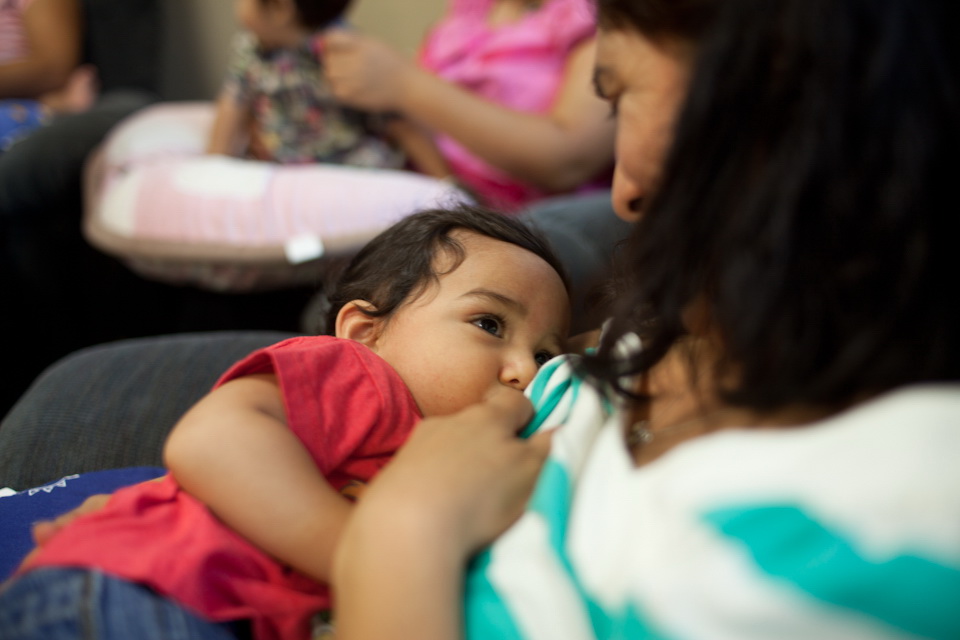 Did you know that August is National Breastfeeding Awareness Month?
The World Health Organization (WHO) recommends and promotes exclusive breastfeeding for babies – nothing other than mother's breast milk for the first six months of life – with continued breastfeeding along with appropriate complementary foods up to two years of age or beyond.  Yet, according to the Centers for Disease Control and Prevention, 86% of expecting mothers plan to breastfeed but only 14% are actually able to exclusively breastfeed for the first six months.
The theme of Breastfeeding Awareness Week (August 1-7, 2011) was Communication, specifically "Talk to Me! Breastfeeding – a 3D Experience".  The hope of celebrating breastfeeding awareness is so that the conversation about breastfeeding and its benefits expand beyond the walls of health care and motherhood and promote breastfeeding normalcy in many spheres.
Breastfeeding provides numerous benefits to both mother and baby.  With childhood obesity on the rapid increase, 1 preschooler in 5 is at least overweight, and half of these are obese. A baby's risk of becoming an overweight child goes down with each month of breastfeeding. In addition, children who are breastfed for seven to nine months have on average six points higher IQ than children who are breastfed for less than a month.  Breastfeeding also helps mothers lose weight and reduces the risk of breast and ovarian cancer, type 2 diabetes, heart disease, asthma and promotes a bond relationship between mother and baby.
Click here to read about MOMS Orange County Breastfeeding Education & Support Efforts 
Check out these links below for more information on Breastfeeding Promotion and Celebrations
World Alliance for Breastfeeding Action: http://www.waba.org.my/index.htm
10 Facts on Breastfeeding http://www.who.int/features/factfiles/breastfeeding/en/index.html
Hospital Support for Breastfeeding
http://www.cdc.gov/VitalSigns/Breastfeeding/index.html
Orange County Breastfeeding Coalition: