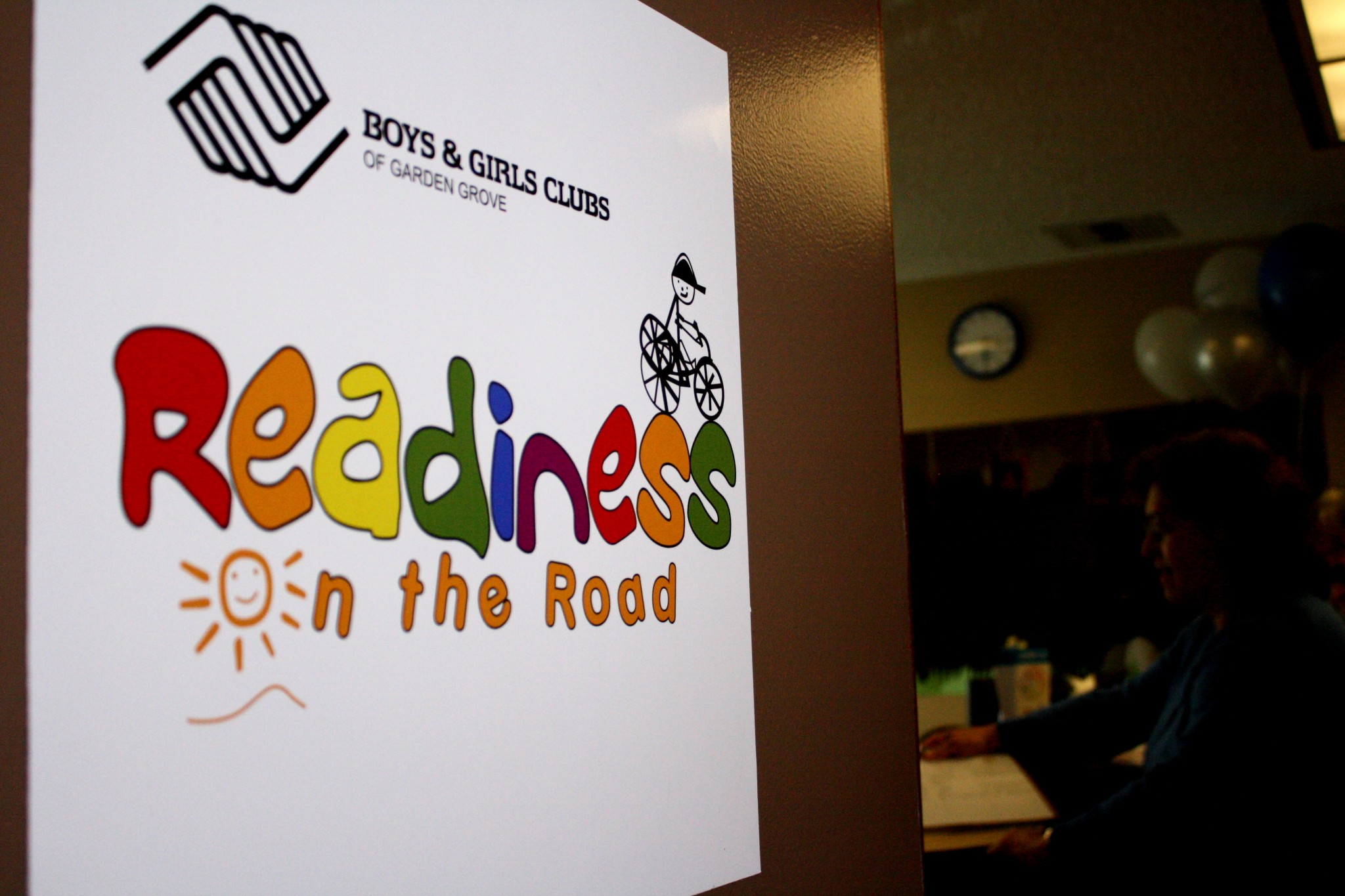 On Thursday, March 29th, 2012, MOMS Orange County joined its community partner and neighbors, Boys & Girls Clubs of Garden Grove, in celebrating the Open House of Learning Link at its Readiness on the Road site in Santa Ana.  Community leaders, supporters and families joined First District Supervisor Janet Nguyen in the ribbon cutting and tour of the Learning Link space. The power of the partnership is that both organizations are able to support and strengthen more families in the community by supporting and strengthening one other.
A program of Boys & Girls Clubs of Garden Grove and funded by the Children & Families Commission of Orange County, Readiness on the Road and Learning Link are part of the Community Wide School Readiness programs for families with children ages 0-5 years.  While Readiness on the Road is a 10-week program for caregivers and their children ages 2.5 to 5 years, the Learning Link was opened specifically for children ages 0-5 years with its main purpose to provide a safe, nurturing place for parents and children to explore, learn, and grow. With the limited availability of safe, open spaces for children to play, the Learning Link is the perfect place for families to visit and get the resources and information they need. Upon graduating from the MOMS Orange County 12-24 month Mommy & Me infant development class, many parents are referred directly to Readiness on the Road and Learning Link for continued early literacy development.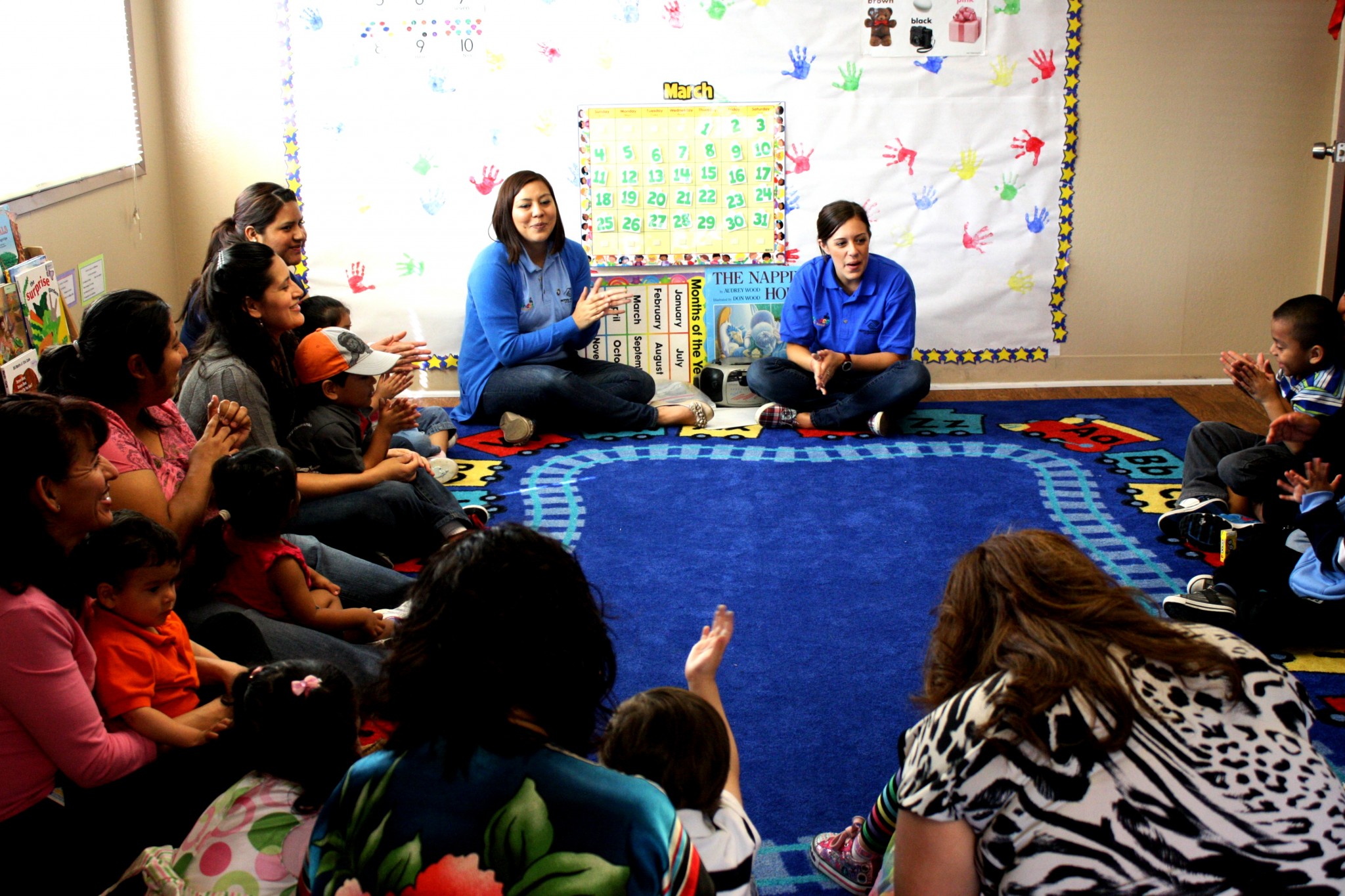 "At MOMS Orange County, we encourage parents to continue to learn about their baby's health, growth, development, and early brain stimulation. And, we hope that we have inspired parents to continue to develop their own parenting skills," says CEO, Pamela Pimentel, RN. "Readiness on the Road is a valued partner who enrolls young children and their parents after they "graduate" from MOMS Orange County, and works with parents and their young child on fun learning activities that promote school readiness and early literacy. It is partnerships like this that are a win-win for the parents, their babies, and ultimately, our community!"
Angelica Molina, Program Manager of Readiness on the Road, sees a difference in MOMS babies in the program.  "Many of the families we serve were referred by MOMS and we also are able to refer any pregnant clients directly to them as well.  You definitely see the difference in babies that come to us from MOMS as they generally cry less, are more socially engaged and all around happy babies. It's a great relationship."
Julia and her husband began attending the Mommy, Daddy & Me class for 3-5 month old babies.  Julia had many questions and as an older mom, she was anxious about her baby's normal growth whether he was meeting his developmental milestones on time compared to his peers. Her fears were quelled after talking to others in the class and seeing that he was strong and healthy just like the other babies.  Each week, instructor, Gabriela, would ask the parents, "What gifts did your baby give you this week?"  So used to worrying about him, Julia soon realized that her baby was indeed imparting her with gifts every day – touching her face, coiling his fingers around her hair, smiling gleefully at her during playtime.
At the workshop, Julia met other parents and among them, Norma, who was a kindred spirit and the two connected quickly, sharing about their struggles and their desire to provide the best for their families.  Norma's four year old daughter was referred to Readiness on the Road, and after Julia and Norma completed the 12-24 month Mommy & Me workshop with their babies, they were both referred to Learning Link at the Readiness on the Road office in Santa Ana.
"Julia and Norma are role models to other parents in the program because they are always willing to learn and bring more parents," said Molina.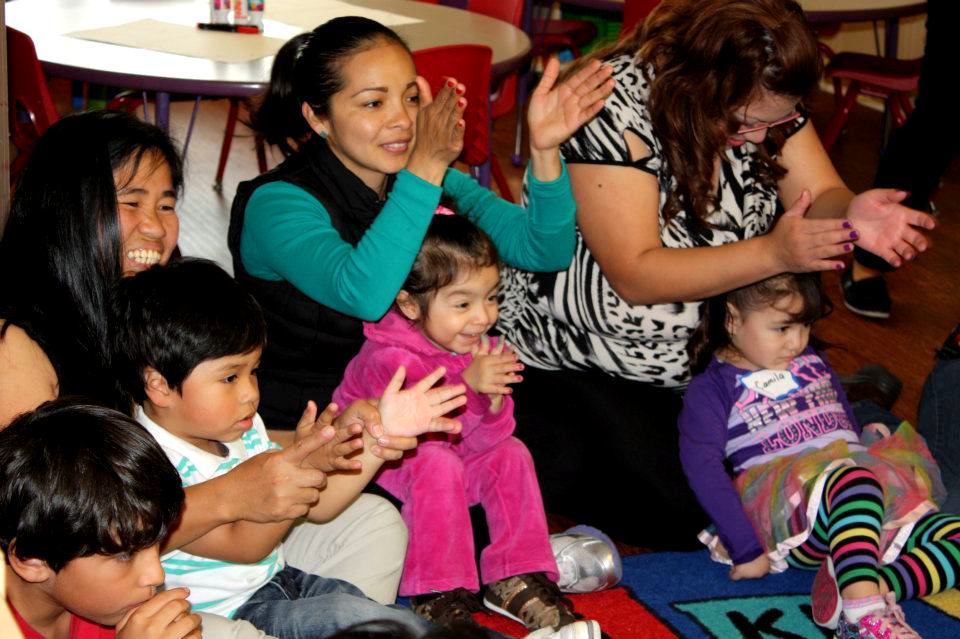 The impact of the programs on both women is not lost even to their children.  Norma's four-year old daughter, after visiting Readiness on the Road's office, walked next door to MOMS and gifted a bracelet she had made to Gabriela.  Norma explained that she asked her if she could make one for Gabriela.  In response to why, she replied, "To thank her, Mommy, because she was the one who brought you your smile back."  Even this young child could see clearly the changes that these services had made in her mom and the positive transformation of her family as a result.