MOMS Orange County (MOMS) is pleased to announce the appointments of Ms. Davina Samuel and Dr. Maria Silvia Martinez to its Board of Directors.
"We are extremely excited about the exceptional leadership and insight of our new board members," MOMS CEO Pamela Pimentel said, "The diversity of their professional skills and experiences reflects the universal interest in promoting healthy births for all women in Orange County."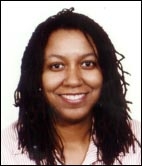 Davina Samuel is currently the Vice President and Branch Manager at Union Bank in Huntington Beach. With 13 years of experience with Union Bank, Davina is also the recipient of the 2009 Marlene R. Dyce Businesswoman Empowerment Award for her efforts to increase opportunities for women owned businesses in Orange County and the surrounding communities.  In addition to her involvement with MOMS, Davina also participates with several other non-profit organizations, including the Gift of Joy Foundation and is on the Board of Directors for the Golden West College Foundation.
Dr. Maria Silvia Martinez began her career with Children's Hospital of Orange County (CHOC Children's) in October 2005.  She currently provides outpatient continuity care at the CHOC Children's Clinica Para Niños and has experience providing care in community-based health settings.  Dr. Martinez holds an MD from the University of Southern California – School of Medicine.