What do Mothers Need? 
At this year's event we are asking a key question: What do Mothers Need? And more importantly,
Are the needs of new mothers in our community being met?
A 2018 survey titled Listening to Mothers in California conducted by the California Health Care Foundation reveals that we, as a community, can and should do better. Fortunately, MOMS Orange County fills some of the gaps in both prenatal and postpartum support expressed by survey participants, but we know there is more work to be done.
A growing concern in the maternal health community and among survey participants is lack of support once baby is born, commonly referred to as the "fourth trimester". New moms often struggle with breastfeeding, health complications, depression and sleep deprivation which can lead to an increased rate of maternal mortality. Aside from a 6 week follow-up with their physician, support and care resources are difficult and often impossible for women to access after giving birth.
At this year's event, experts in maternal health and wellness will speak about some of these fourth trimester disparities, communities that are most affected and actionable solutions to help new moms receive the care they are desperately seeking.
Will you join our efforts in helping mothers access the care they need?
Facilitator and Panelists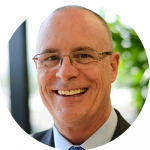 PANEL FACILITATOR
David Lagrew, M.D.
Executive Medical Director,
Women & Children's Services Institute
Providence St. Joseph Health
Southern California Region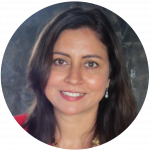 PANELIST
AFSHAN HAMEED, M.D.,
F.A.C.O.G., F.A.C.C.
Department of Obstetrics & Gynecology,
Division of Maternal Fetal Medicine,
Department of Medicine,
Division of Cardiology
University of California, Irvine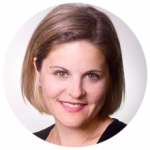 PANELIST
CHRISTINE BIXBY, M.D.,
FAAP, IBCLC
Division of Neonatology,
CHOC Children's Specialists
Medical Director, Lactation Services
CHOC Children's

PANELIST
PATRICIA DE MARCO CENTENO, M.D.
Director,
Women's Mental Health Program
Consultation – Liaison Psychiatrist
Hoag Memorial Hospital Presbyterian
Sponsored By