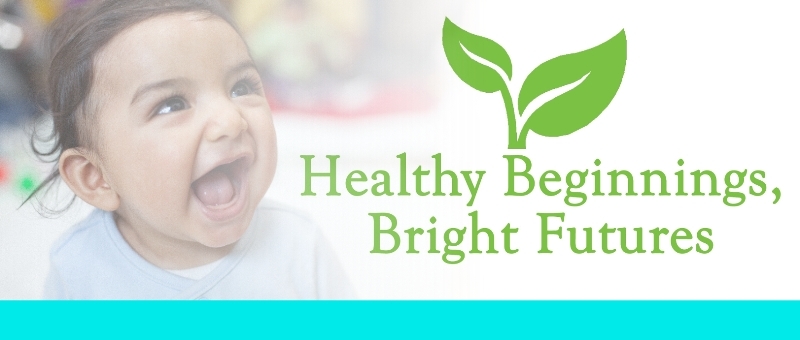 A gorgeously sunny Southern California day was the backdrop of the MOMS Orange County Healthy Beginnings, Bright Futures Awards Luncheon on Friday, May 7, 2010.  Kaiser Permanente was the presenting sponsor of the event which was held at Disney's Grand Californian Hotel.As people began arriving, a buzz of camaraderie and laughter radiated as guests mixed and mingled.  Warm smiles and greetings were exchanged as guests reconnected and caught up with friends and colleagues.  Others leisurely grazed the row of opportunity prizes, oohing and aahing over the vibrant displays, family-friendly packages and luxurious baskets—perfect gifts to pamper oneself or that someone special on Mother's Day.
As soon as they were seated, the 240 attendees were warmly welcomed by Mike Austin, MOMS Orange County Board President.   Mike talked about what a privilege it was for him to work with an organization making a difference in lives every day such as MOMS Orange County.
Mike noted, "Everyday that I get to work with MOMS Orange County is a great day."  For more on Mike, see our "Board Spotlight: Mike Austin" click here
CEO, Pam Pimentel, introduced the trailer of the film, BABIES. MOMS Orange County hosted a private screening of the film on May 13th at AMC 30 The Block at Orange.  Click here to see pictures from the BABIES screening.
Founder, Dottie Andrews, was on hand to present the Dottie Andrews Leadership in Maternal Child Health to the Hoag Memorial Hospital Presbyterian's Community Medicine Department and its Director, Dr Gwyn Parry.  Awarded annually, the honor is given to an individual or group in recognition of exceptional leadership in maternal child health in Orange County.
Some in the audience were newly informed about the extent of Hoag Hospital's work in the community and were greatly impressed by its commitment to the well-being of area residents which extends well beyond the borders of its hospital and health centers.  "Dr. Parry is an unsung hero," another attendee noted.
The lights in the foyer began to dim until the audience was blanketed in darkness.  After a few seconds, people began to stir and rustle out of curiosity until they were interrupted by a warbling beat—a baby's heartbeat.
MOMS Orange County Feature Video Presentation
After wetted eyes had been dabbed and throats had been cleared of their lumps, Yvette Bojorquez, RN, Director of Client Services, shared some heartwarming and thoughtful words.
"Imagine how different our schools and communities would be if they were filled with children who learned early on in life, preferably as early as in utero, that they were indeed valued, cherished and adored.  We at MOMS Orange County have the simple but not always easy task of walking alongside mothers and fathers who find themselves at the beginning of the amazing journey of parenthood."
Jessica Tovar, former MOMS Orange County Maternal Child Health Coordinator, introduced Nancy Saldana, 2010 Mother of the Year.
"Nancy took each home visit, group class and support group session as an opportunity to equip herself as a parent," Jessica shared, "Every month I was excited to visit because Nancy and Ricardo really took in the information that I gave them and implemented it in their daily lives. I saw how our work together was creating a healthy beautiful baby."
Nancy Saldana – MOMS Orange County Mother of the Year
Excerpt from Nancy's speech:
"My husband and I knew that breastfeeding would be the best thing to do with our child.  With Jessica's encouragement and support, we knew we were making the right decision when we decided to breastfeed.  When Ricky was born, I found a lot of support in the hospital from the nurses, but unfortunately I fell under the pressure of hearing people say that my breast milk was not nourishing him enough and I started formula feeding too. Formula was not in our plans, but due to the pressures around me, I found myself leaning more towards using formula than breastfeeding. I decided to attend a breastfeeding class offered through St. Joseph's Hospital. The class was great and with Jessica's encouragement and the extra support from those in the MOMS Orange County Breastfeeding Support Group, I was able to exclusively breastfeed my baby from that day on for a full year.
I also attended the Mommy & Me classes with Gaby Velasco at MOMS Orange County. We met once a week for eight weeks with a group of other mothers and babies. It was great to meet with this group of moms and learn about how to play with and develop our baby's learning.
Although it was only an hour and a half class it was enough time for me to unwind and de-stress from the pressures of being a first time mom. As many of you know, being a mom is hard work, but when you have a group of other moms that you can talk to and support one another, it makes the experience a more positive one. After our eight weeks had come to an end, Gaby encouraged us to continue meeting with our group and to rely on one another for support.   That is exactly what we did and I am happy to say that this group of moms is here with me today and I am proud to say that they are the greatest friends I have ever had.
Being a mom is hard work, but with the right help and support from organizations like MOMS Orange County, being a mom can be the most rewarding job anyone can have.  Thank you."
The keynote address, Nurturing Our Future One Child at a Time, was given by Dr. Eric Walsh, Medical Director of the Family Health Division, County of Orange Health Care Agency.  Dr. Walsh gave a moving, informative and riveting talk which addressed the current health issues in Orange County and the impact of poor birth outcomes on our communities.  Dr. Walsh highlighted the work of MOMS Orange County and ended with the poignant message:
Every mother in Orange County should have a MOMS Orange County.
The event closed with recognition of MOMS Orange County staff and and final words by Mike Austin, "I feel very lucky to be a part of MOMS Orange County and the work that we do."
MOMS Orange County would like to thank its wonderful sponsors and supporters for making Healthy Beginnings, Bright Futures a great success!