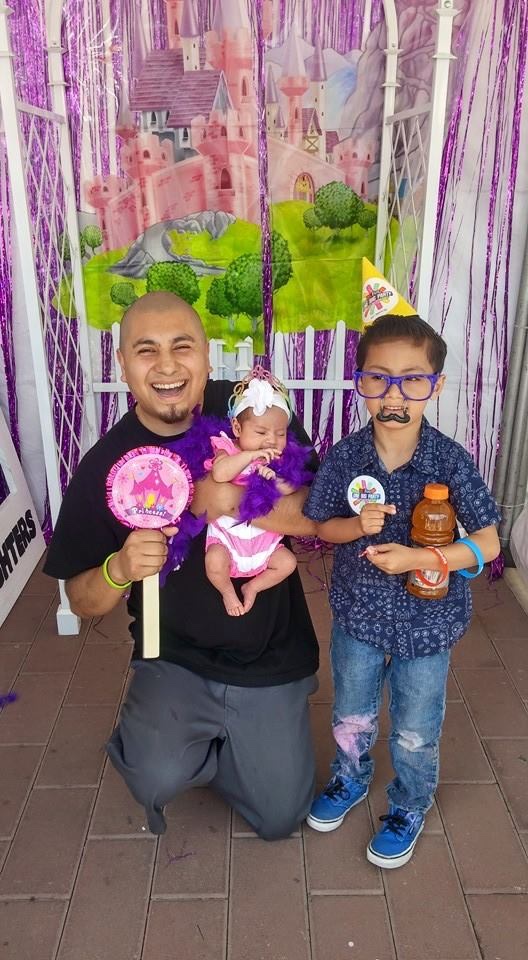 We were not aware of what MOMS Orange County was or what their purpose was, but as we came to find out from our first class, it is an amazing place where being a parent was more than just that. MOMS has played a big role in helping us be better parents.
There were moments where we did not know what to do when we had our first baby. It was a little hard for us. Nayeli didn't grow up in a stable home, and never really had paternal or maternal figures in her life. I personally was not sure what a dad's job was. I always had the impression that my job as a dad was to work hard and have a stable income for my family. I wanted to break from stereotypes and be more than that.
During our pregnancy we learned about the development of our baby. The class consisted of other parents talking about their personal experiences, asking all sorts of questions about the pregnancy, all sorts of information about better practices and what to expect throughout these following nine months.
Lupe and Erika made monthly visits at home to ensure our babies were healthy and happy. Always sharing information about better practices, how to baby proof our home and ways to stimulate our babies' development and healthy eating habits. Always asking if we needed help with baby stuff or resources on where to go if we needed anything else. Nayeli was having some difficulties breastfeeding our first child. All it took to solve the problem was a call and Martha was there to give support and teach us the proper way to do it and encourage us to keep breastfeeding our baby.
Gaby and her early development classes are way too much fun, teaching parents how to interact with the little ones. We saw how much the early development classes helped our son and we wanted to guide our daughter to the right path as well, so we went to MOMS again when we were having our second child.
Taller para papás (daddy workshop) was by far one of the most helpful to me as a dad. It taught me there is no better way to show how much your children mean to you than giving them the time they deserve and taking part in their day-to-day activities.
We are truly grateful for all the help, resources and teachings from all the staff at MOMS Orange County – now more family and friends than staff, because that's what all of you have become to us. Thank you all for everything!