MOMS would like to send a special thank you to our wonderful volunteers as well as our summer interns, Melissa and Abbie, for their exceptional efforts and support!
Thanks, Volunteers!
Our summer volunteers worked hard helping us at our Santa Ana office with filing, sorting, organizing not to mention helping in our Resource Room.

Thank you, Interns!
Melissa Perez is a 2nd year student at Harvard University studying Women, Gender, and Sexuality with a secondary field in Government.  Graduating with honors from Santa Ana High School where she founded the Social Action Club and was Editor-in Chief of the schools newspaper, The Generator, Melissa feels "compelled to help continue making opportunities accessible to families in need and fostering a nurturing and healthy environment for all in the community."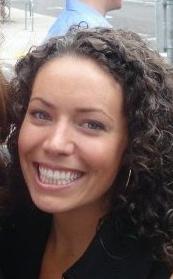 Abbie Haigh is currently completing her Masters of Public Health in Community Health Sciences from UCLA and holds experience in community health promotion and education. Abbie feels that MOMS is an organization that has parallel objectives to her own and is passionate about connecting families with community resources and providing health education and promotion to attain such goals. Abbie shares, "By offering individuals the information they need about their health and the health of their families, we are offering them an opportunity to make health decisions and lead healthier lives." Abbie received her B.S. in Sociology from University of Oregon and is from Tustin, CA.
Melissa and Abbie both contributed their expertise, experiences and enthusiasm to support the work of our Fund Development Team, Education and Outreach Departments and Special Projects.  Their smiles and constant willingness to help is much appreciated!