Definition:
flash – mob
[noun]
1.  a group of people coordinated, typically online or by email, to meet to perform some predetermined action at a particular place and time and then disperse quickly.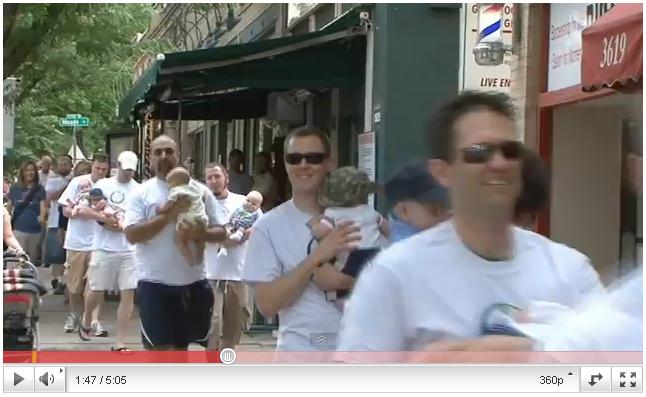 Check out this recent flash mob of hundreds of babies and dads in Denver, CO, in honor of fatherhood!  Go dads! Watch till the end – it gets good at 3:30
Click here or on the video to watch!
HAPPY FATHER'S DAY!