Every new mother needs someone she can count on – and I count on MOMS Orange County.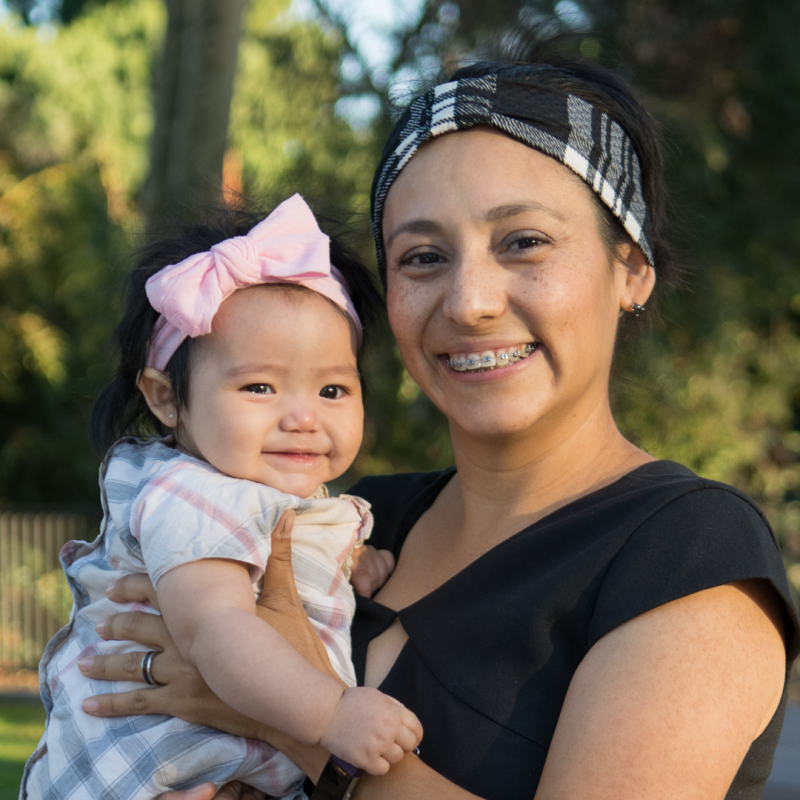 I had just given birth to my baby girl when something went wrong. I looked at my plummeting  vital signs on the monitors and thought, Oh, this is it for me." As a hospital nurse myself, I knew what those numbers meant.
I was awake for much of what followed. A flurry of medical staff rushed in my room. I was given multiple blood transfusions, but ultimately had emergency surgery to save my life.
Thankfully, I survived this rare complication and was able to bring my healthy baby girl, Salma, home to my husband, Edward, and our children, Scarlett and Matteo.
Today, I am still recovering – both physically and emotionally. It hasn't been easy, but I have greatly benefited from the guidance of MOMS Orange County.
My MOMS' home visitor, Veronica, meets with me each  month to coach me, listen to me and check on Salma's development and on my wellness. Even as a nurse, I still need support. Plus, a lot of things about babies are not in a book.
The trauma after Salma's birth impacted me more than I realized, and I had been struggling with my emotions since coming home from the hospital. Veronica was there for me and connceted me with counseling services. She also urged me to discuss my concerns with my obstetrician. Because of this, I am not getting the help I need.
MOMS Orange County has been there for me through all three of my pregnancies.
You see, neither Edward nor I had our parents to show us the way. We were each raised by our grandparents. From a young age, I had to work in order to eat and survive. It wasn't a happy childhood. We had to grow up quickly.
When Edward and I were expecting our first baby and everything was new, the informative prenatal classes and the Workshop for New Dads gave Edward the confidence he needed. He is a college math professor and knows complex math formulas, but when it came to having a baby, it was an-eye-opener. Each month my home visitor, Veronica, explained what to expect and how to care for every stage of my pregnancy.
When I developed gestational diabetes with my second pregnancy, Veronica helped me develop an exercise and meal plan so both Matteo and I stayed healthy.
And when Scarlett was showing signs of speech delay and a possible developmental concern, Veronica connected me with a center where she could be evaluated and receive speech therapy. Now, four years later, I am happy to say that Scarlett is excelling in school and learning a second language.
When my family needed help, MOMS Orange County has been there for us every time. I keep learning new things about being a good parent. My kids are thriving, thanks to all the things we've learned.
When you give to mothers and fathers served by MOMS Orange County, you're giving families a trusted place to go where they are welcomed with open arms. You give parents like us confidence to care for our newborn baby. You give moms like me a circle of support with friends made through the Mommy & Me groups. You give moms like me the chance to become the best mom I can be for my kids.
Most sincerely,
Sandra
MOMS Orange County Parent