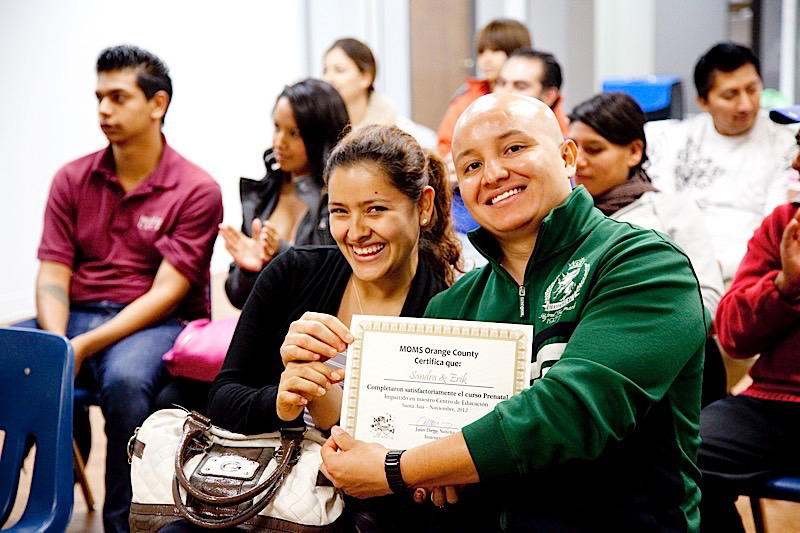 Along with home visits, MOMS Orange County offers you classes throughout Orange County where you can meet other moms and dads, make friends, and learn together about the prenatal journey, preparing for childbirth, caring for a newborn, and helping your baby grow strong, bright and happy. Special class are available for breastfeeding and postpartum support.  Along the way, you will gain knowledge, confidence and support for your journey.
The workshop for new dads, Taller Para Papás, is for men only.  Experienced dads are there showing how to diaper, bathe, feed, hold and comfort a crying baby — and so much more — including discussion about the unique influence a father has on a baby's development.
And, once your baby is 3 months old, enjoy fun activities together in class, learn how to help your baby grow strong, and meet other new parents with babies the same age.
Classes are in Spanish and English
Some of the things moms and dads
learn in our classes
How my baby is growing during pregnancy and the importance of healthy eating and exercise
Preparing myself for labor and childbirth and taking care of myself after birth
How to better prepare for postpartum life
How to diaper, feed and comfort my baby
Successful and satisfying breastfeeding for a healthy baby and mother
Activities so my newborn grows strong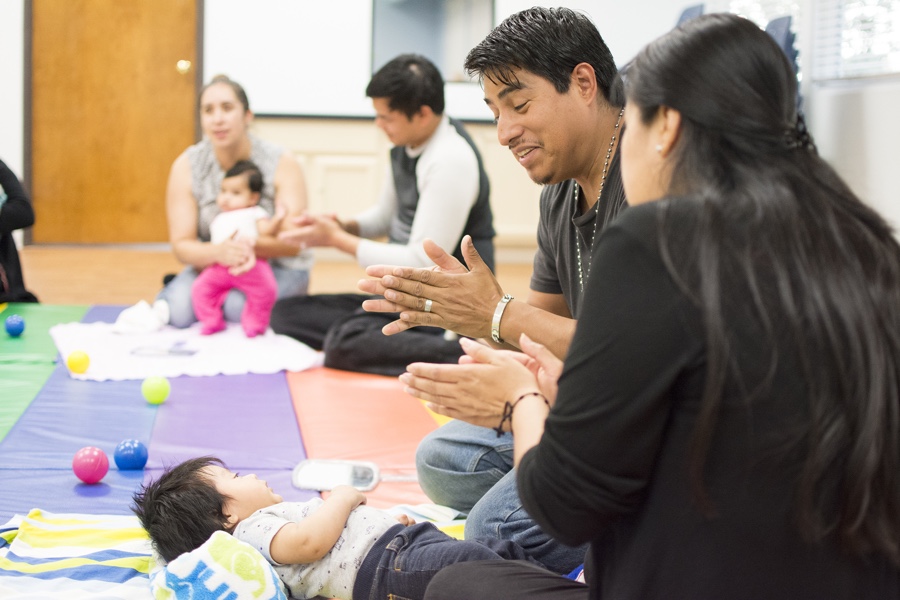 Childbirth Preparation
This class prepares expectant parents and their birthing coach for labor and delivery, with information on pregnancy anatomy and descriptions of the labor and birth process as well as pain management and relaxation techniques. Dads, coaches and/or a support person are encouraged to attend.
(We recommend taking these classes early in your third trimester)