As we face the road ahead together, we invite you to support MOMS Orange County to
ensure we are there for Orange County's youngest and most vulnerable families.
Make A Legacy Gift
Including MOMS Orange County in your will or estate plan is a brilliant way to create a legacy that will benefit generations of mothers and newborns.
Talk to your financial advisor about a gift to MOMS Orange County lasting beyond a lifetime.
If you include us in your plans, please let us know so we can recognize your generosity and commitment to delivering bright destinies for Orange County families and infants.
Contact us about leaving a Healthy Babies Legacy at apronkdunn@momsorangecounty.org or 714-352-3456
Give Through Your United Way Contribution
When you make your United Way contribution be sure to designate MOMS Orange County on your United Way form as the specific non-profit to receive your donation.
Shop & Support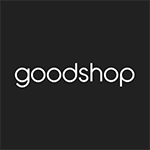 Join Goodshop.com. You get coupons for savings at your favorite stores and services and up to 37 percent of your purchases comes back to MOMS Orange County when you enter us as your participating nonprofit.
When you shop Amazon, go to AmazonSmile. Same low prices and tens of millions of products eligible for donations. Amazon donates 0.5% of the price of your AmazonSmile purchases to MOMS Orange County. Just designate MOMS Orange County as the charity of your choice on your first visit to AmazonSmile and that's it! AmazonSmile will remember and donate every time you purchase an eligible item.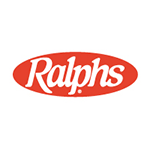 Ralphs donates up to 4% of your total spending. Simply visit Ralphs Community Contribution page to register your Ralphs Rewards Card. Every time you shop, a percentage benefits MOMS Orange County. How simple is that? Participants must re-register every September. Click here for instructions.
Stay Informed
Sign up for our newsletter. Learn about volunteer opportunities, MOMS Orange County work and events, and the people delivering bright destinies for newborns in Orange County.
Share Your Story
Tell everyone about your connection to MOMS Orange County. Are you a mom, dad, volunteer, or donor?
Share how MOMS is important to you.
Share Your Story
Share Your Story
By sharing your story, you are agreeing that we may use it on our website.