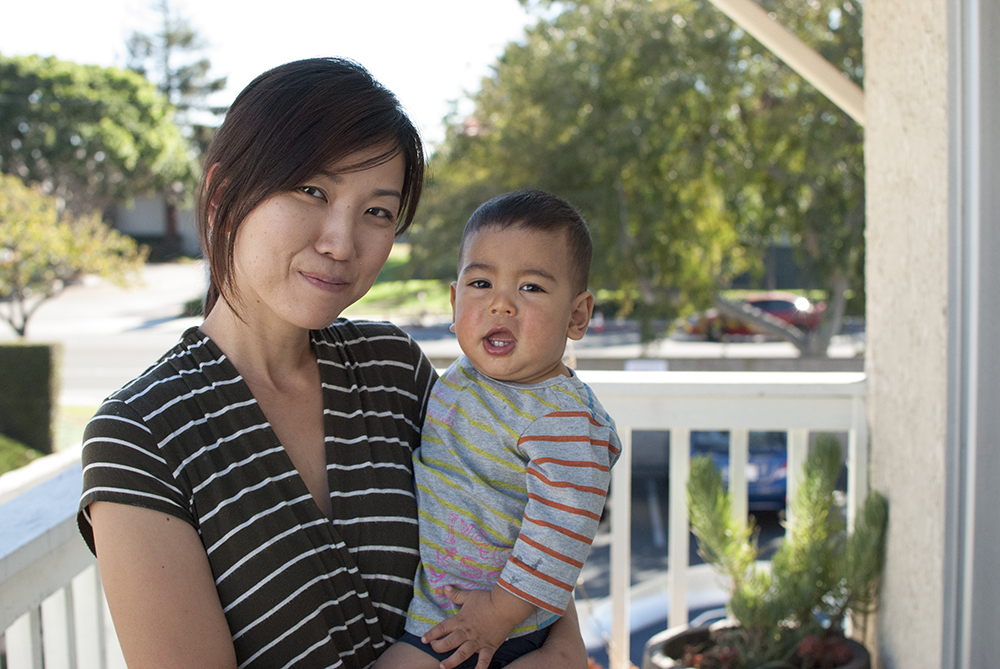 When we became pregnant with our first child, we wanted more than anything to have a healthy baby – but we didn't know who to turn to or what to expect.
I was born and raised in Japan, and as a young adult I lived and worked in Mexico for 12 years. That's when I met and married Fernando, who was already living here in California. So without family around us we needed help. It was my friend who suggested we get in touch with MOMS Orange County. The moment I walked into the very first class, it was clear to me that the instructors and people at MOMS would be able to offer us the help we needed.
We took every class we could and we met other new parents with the same needs as ours. We started with the prenatal education class and Fernando went to the new dads workshop. The childbirth preparation class and the breastfeeding class helped us both feel more prepared to have our baby.
We then enrolled in MOMS home visitation program and I'm so thankful we did. Our home visitor was Lupe. She helped us be ready for delivery and being parents more than we could have ever imagined.
When our son, Josei, was born, we were overjoyed – but we were also scared and anxious. Lupe helped us feel confident. Thanks to her visits and baby development checks we learned at eight months Josie was behind in speech and socialization skills. Lupe helped us not worry and taught us games and activities to do with Josei to help him get back on track. We also took him to Mommy & Me classes so he could socialize and play with other babies. He is improving! And Fernando and I have some new friends too.