Thank You For Your Support!
On behalf of the board of directors, staff, and families served by MOMS Orange County, THANK YOU for supporting Healthy Beginnings, Bright Futures on May 7th!
Your support helped raise over $58,000 in net proceeds.
Now, 350 moms and babies will have the opportunity to receive monthly one-on-one home visits, infant health & development screenings, and educational resources.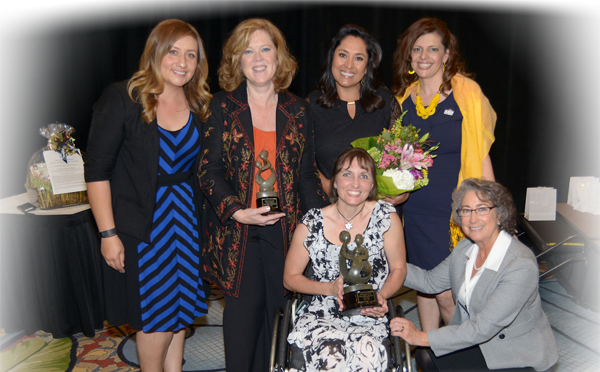 Left to Right Top Row: Lupe Garcia; Keynote Presenter, Carrie Lynn Draper, MEd; Emcee, KTLA 5 reporter, Lynette Romero; Gabriela Velasco.
Bottom row: 2015 Client Mother of the year, Gina Pito; and CEO, Pamela Pimentel, RN.