Helping mothers deliver their babies as healthy as possible and teaching them to stimulate strong infant development.
MOMS Orange County delivers high impact Home Visits and Group Classes that result in healthier mothers and babies.
Under nurse supervision our home visitors deliver women access to prenatal care, health screenings, health education, infant development screenings, and resource referral services beginning in early pregnancy and through baby's first birthday.
Our in-home program is especially valuable for mothers and families isolated from the resources and social supports that help prevent birth complications and poor health conditions for their children.
In our classes health educators use interactive components to engage and equip mothers and their partners with the knowledge and skills needed for each stage of pregnancy and during the early development of their infant.  Mommy and Me classes are designed to also encourage mothers to foster individual support networks.
Increasing the Chances of A Healthy Baby
MOMS Orange County programs are aimed at disrupting the combined dynamics of poverty, lack of health insurance, and barriers to care.  These dynamics often lead to impaired maternal and infant health at birth.  Many local women are at higher risk for gestational diabetes, maternal depression and pre-term labor, increasing the likelihood of delivering a sick baby with medical complications and contributing to delayed cognitive development.
During pregnancy, our programs address factors that increase the chances of delivering a healthy baby. After birth, the focus of support is on promoting the infant's healthy development and mother's well-being. Key topics include:
Infant care
Breastfeeding and nutrition
Infant health and development
Immunizations
Importance of a medical home
Ensuring favorable health conditions during pregnancy and the critical first year of an infant's development contributes to preventing long-term consequences for families such as delayed development, high medical costs, poor grades in school, high teen pregnancy rates, high rates of gang affiliation, unemployment, and continued poverty.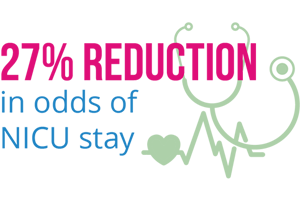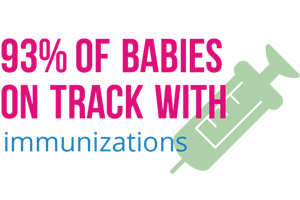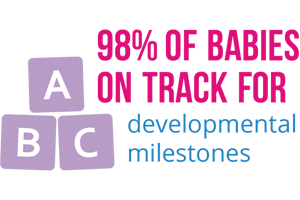 Results From Trust, Confidence and Care
MOMS Orange County staff shares the same culture and language as our families, building a foundation of the trust and confidence with our mothers and fathers.  The personal relationship that develops over time means we are able to be with a mother and her baby in their home on multiple occasions – allowing a unique opportunity to watch for, and provide early interventions for, potential developmental risks and health issues.
We do not provide any direct medical care but work with physicians and health professionals to support families in accessing appropriate and available care.
Sign up or refer someone into our program through our website or by calling: 714.972.2610 or 800.787.5858.