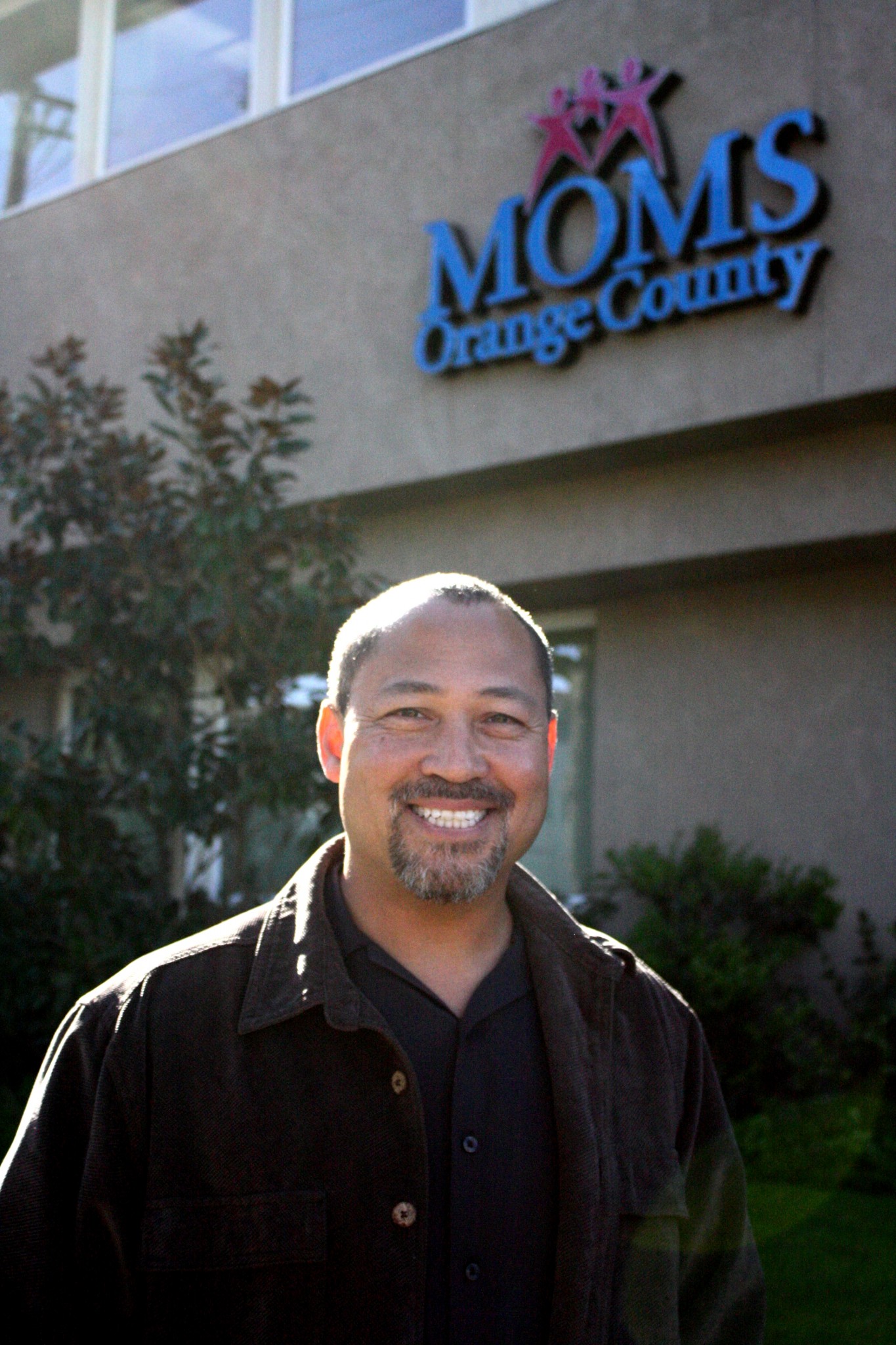 MOMS Orange County serves our community through the commitment of many dedicated people working in collaboration with one another to educate and support our clients and build up the strength, stability and sustainability of the organization as a whole.   These individuals put into motion the mission of MOMS Orange County through their hands, feet, hearts and minds.  In each Lil' Bits edition, we will introduce you to one of the many valuable people at MOMS Orange County who bring our mission to life.
Larry Pace is currently the Vice President of the MOMS Orange County (MOMS) Board of Directors and, as the Founder & Owner of SATORI Physical Therapy & PACE Sports Training, brings to MOMS insight, experience and a passion for health and wellness.  We took some time to dig deeper and get to know Larry a bit better.
Can you tell us a little about yourself?
In 1983, I came out to California from Long Island, NY, to study sports medicine at Chapman University. I decided to stay in California and in 1991 I started my family by marrying my Chapman sweetheart, Jane. We now have three children.
What is your personal connection to MOMS Orange County's mission?
I was born into challenging circumstances in South Korea.  My birth mother was a single mother and placed my biological sister and me up for adoption, as she was unable to meet our needs at that time in her life.  We were both adopted into the United States. Having had that experience and now being a father of my own three children, I've developed a more worldly perspective.  That is why MOMS mission to provide assistance to mothers, babies and their families really resonates with me.
What has been the most enjoyable aspect of being a MOMS board member?
I enjoy continuing to learn about MOMS model of service and its positive impact in the community as well as seeing how my personal and professional capabilities can best add value to the organization. Over the years, I've seen MOMS grow and mature as an organization.  The tough financial times necessitated some very thoughtful and strategic decisions, which were definite learning opportunities.
MOMS currently has 100% of my non-profit volunteer time.  As an extremely well managed organization with a core philosophy of disciplined spending in these challenging economic times, we enjoy both a strong service model and financial stability. For these reasons, it is my pleasure to have the latitude to help by providing additional thinking outside of the box. This has made it a very enjoyable board experience for me.
What do you hope to accomplish during your time on the board? 
I first became involved with MOMS as a supporter and was recruited by a former board member, Bert Cottle.  As a board member, I hope to provide a unique perspective to the conversation about MOMS future growth and security.  As a board, we've had many planning sessions to discuss the viability of an expansion of our work while keeping costs down. Personally, I'd love to see the MOMS services have a greater geographic and demographic reach, and continue to build partnerships with community partners and providers
What do you enjoy doing in your free time?
In my free time, I enjoy spending time with my family in sporting and gaming activities. With three children who all participate in sports, we are frequent spectators and help train our kids in karate, cross country running, track, and skate boarding.
Thank you for your time and for sharing your thoughts, Larry!