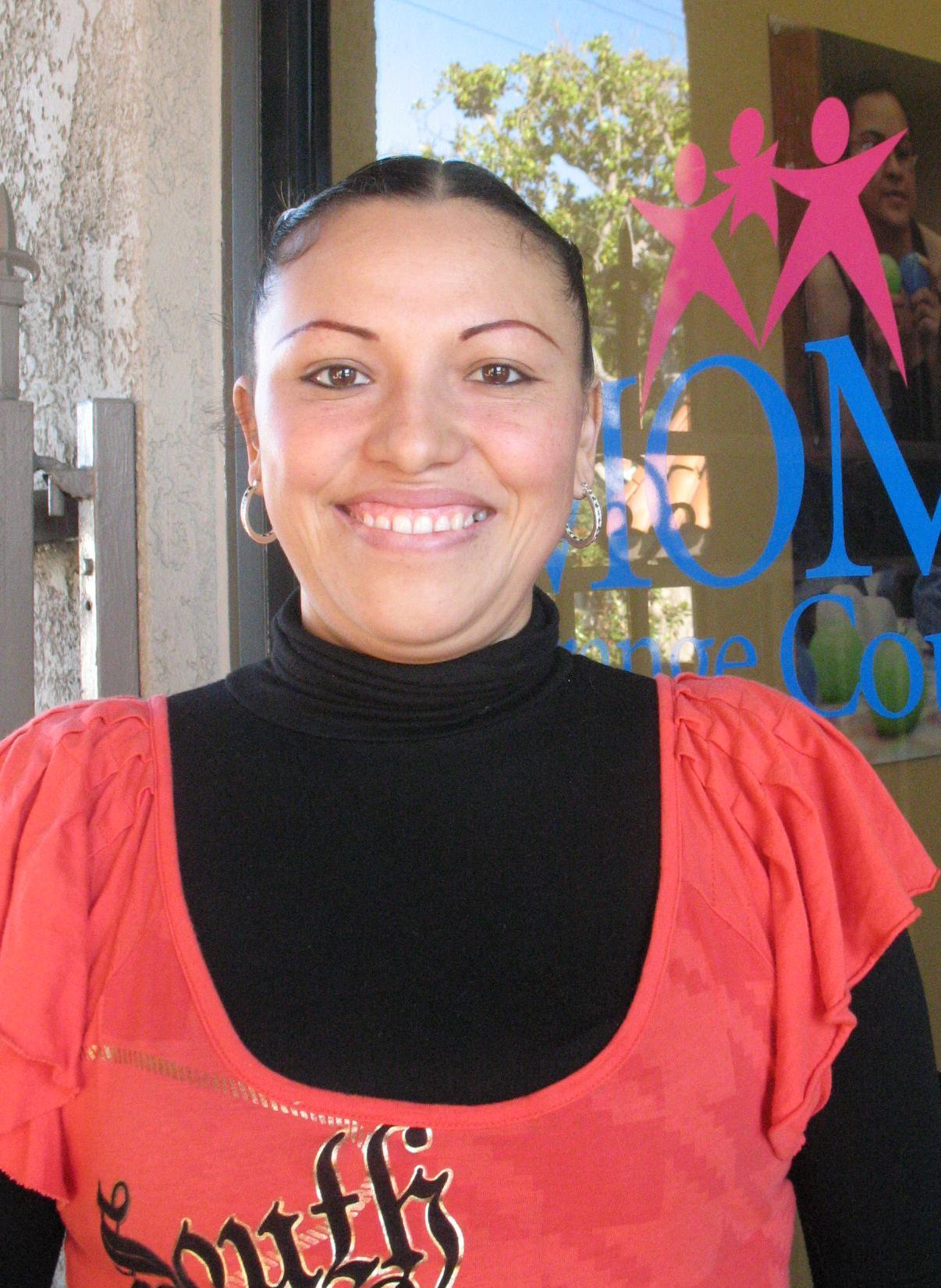 For Leonor, success has never been sweeter
"The holidays – oh that's when it's difficult because you want to eat everything!"
Smiling, 6-month pregnant Leonor shakes her head and chuckles, recalling the delicious temptations of the holiday season.  Seasonal enticements are one of the many challenges she faces as a mother with diabetes during her pregnancy.  Yet, thanks to MOMS Orange County's Pregnancy & Diabetes program, Leonor was able to safely make it through the holidays and continues to take control of her diabetes rather than allowing it to reign over her.
Three years ago, Leonor was diagnosed with Type 2 diabetes at the age of twenty-five.  "I remember finding out after I attended a community health fair.  At the time, I didn't have any information and wasn't sure where to go for medication or support."
So, when Leonor, pregnant with her third child, was told to control her diabetes or else risk a terrible outcome for her baby – her anxiety and fears were overwhelming.  Hopeless and distraught, Leonor shared her fears with Lizbeth, her Maternal Child Health Coordinator from MOMS Orange County.  Since her first trimester of pregnancy, Lizbeth had paid monthly visits to Leonor and had been a tremendous source of information and support.
"Lizbeth has helped me so much.  She patiently took the time to listen and lend encouragement and also taught me so much about my pregnancy and how to prepare myself, " Leonor shares, "I feel so much more confident and at ease then I ever did during my previous pregnancies.  Lizbeth has been the emotional support I needed."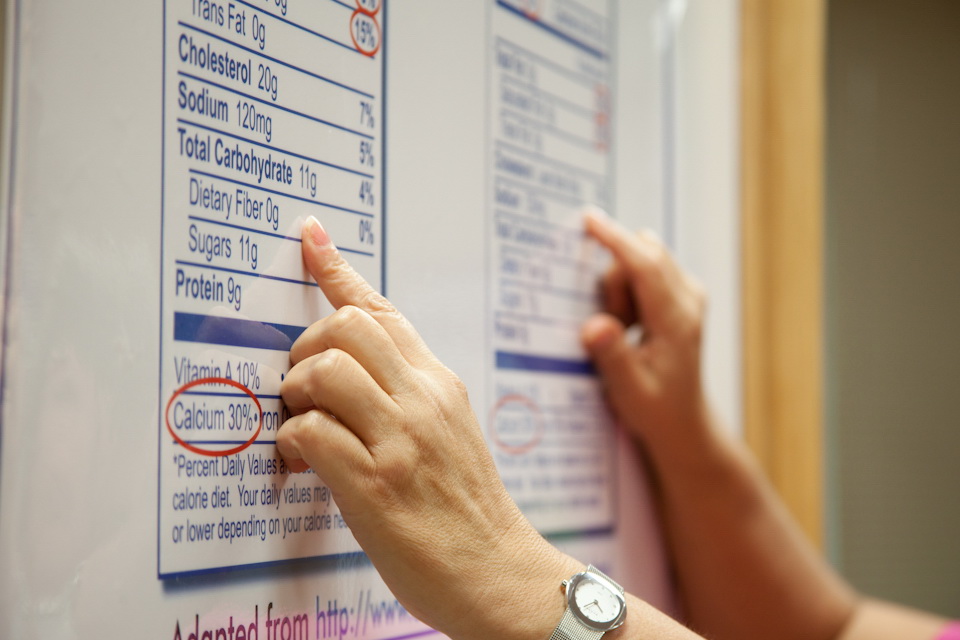 Lizbeth helped to ease Leonor's anxiety about her diabetes and quickly referred her to Martha, the MOMS Orange County Diabetes Coordinator.  Martha called Leonor and invited her to attend her weekly Pregnancy & Diabetes class.  Over the next few months, through weekly check-ins with Martha, group classes and continued support from Lizbeth, Leonor's anxiety and stress about her pregnancy's risk slowly dissipated.
One of the first things Martha taught Leonor was how to control her blood glucose (sugar) level.  For diabetic pregnancies, it is important to manage glucose levels because abnormal levels can increase the risk of complications for both the mother and baby.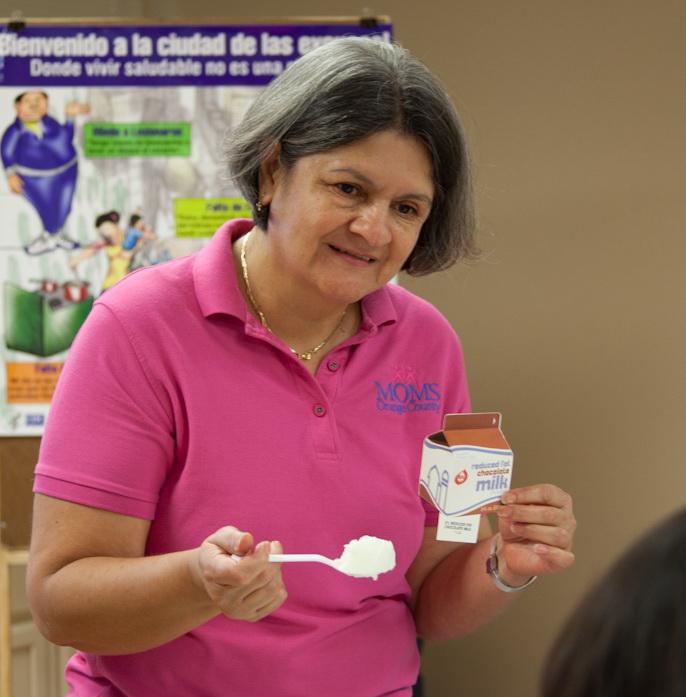 "Leonor asked many questions from the very beginning," says Martha, "She wanted help in creating meal plans in order to keep her glucose levels on target."  Martha shared with Leonor about meal plans, weight management and what to expect on doctor visits. Furthermore, to help Leonor manage the stress of being pregnant, working full-time and taking care of her two young children while her husband worked out of town, both Martha and Lizbeth encouraged regular exercise, putting stress management techniques into practice and were always available to listen.
Leonor shares, "The last few months have really changed my life.  I thought it would be utterly impossible to make the changes.  I had never had anyone sit down with me to listen and talk about why and how I could control and manage my diabetes.  I've even been able to incorporate what I've learned into my family's habits.  My boys drink less soda and more water, eat more vegetables and will often accompany me on my walks."
It was not long before Leonor, empowered with information and confidence began taking a step up.  A natural leader, Leonor is always ready with a bright smile to welcome newcomers to class and volunteer to explain information to her peers.  She will often invite women she meets at the hospital or on doctor visits to the class and refers them to MOMS Orange County programs.
"I believe this information is relevant and useful to everyone.  If I had known then all that I know now, I could probably have prevented my diabetes from occurring so early on," Leonor continues with a radiating smile, "I want to share my experiences with others so they can understand and learn because if it worked for me and if I can do it, anyone can do it."
Donate to support MOMS Orange County's Pregnancy & Diabetes Program by clicking here or to find out how you can make an impact by supporting families in MOMS Orange County programs, contact Michele Silva at at (714) 352-3420 or by email at msilva@momsorangecounty.org.