We were not prepared at all.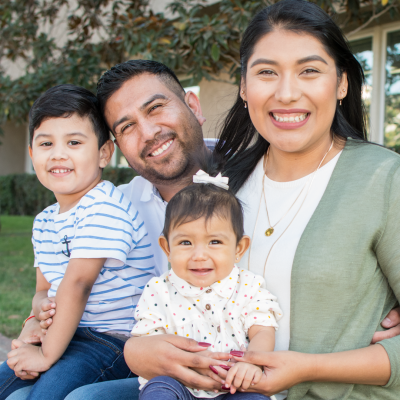 As Yerika and Miguel prepared to have their first baby, anxiety started to set in. "We were not prepared at all," says Yerika, "we had no clue what it would be like to be parents."
The couple then joined MOMS Orange County. Together, they attended birthing classes where the instructor helped prepare them for parenthood. During her monthly home visits, Yerika learned about healthy baby milestones. Miguel attended the Workshop for New Dads where he learned how to be attentive to his partner's needs. "I also learned how to recognize my children's needs and the importance of one-on-one daddy bonding time," he says.
As Yerika went through the difficulty of postpartum depression after her son's birth, Mommy and Me classes became her safe place. "Knowing other moms were going through it meant I wasn't alone," she says. She also loved the opportunity to connect with her baby.
"Going through classes has even helped our marriage," says Yerika, "My husband was able to be more involved with what was going on. It helped us come together." Today, this amazing couple has two beautiful children and are going through the program with their second baby. Miguel has returned to MOMS as a volunteer veteran Dad, and they both are so thankful for how MOMS programs have influenced their lives.