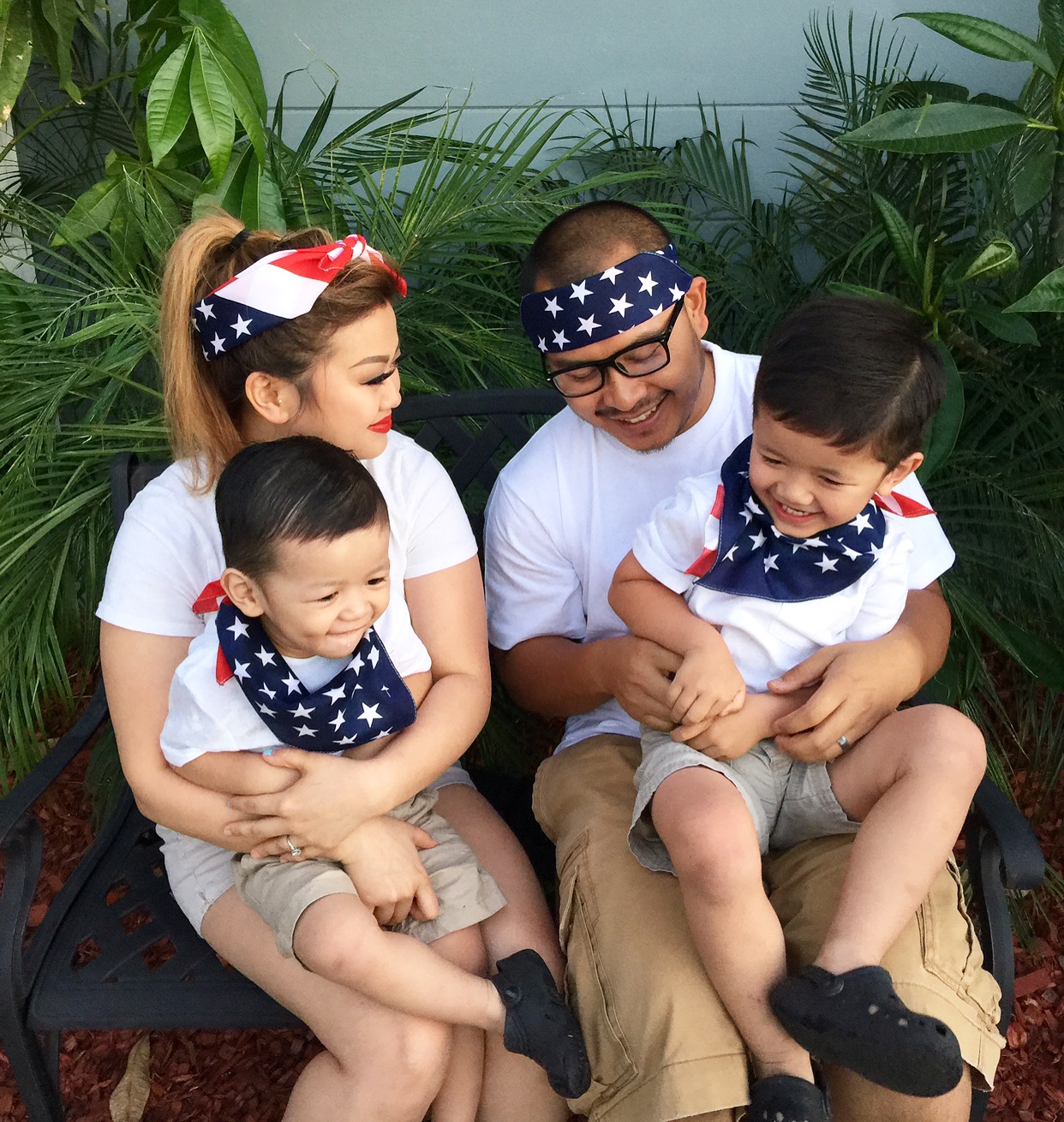 MOMS Orange County has made me the best mom I could possibly be to my boys. Without this program I wouldn't have met other moms and their babies who are still part of my life today.
My name is Hasanah and I am the mother of James who is 3 1/2, and Ben who is 2. I joined MOMS Orange County's home visitation program in 2012 when I found out I was pregnant with James. My husband and I had no idea what it was going to be like when expecting a baby and actually becoming parents. We took it upon ourselves to find classes or programs online to help educate ourselves and prep us for the next chapter in our lives.
One day I was searching online for birthing and breastfeeding classes and I noticed a website called MOMS Orange County. I clicked that link and after reading everything the program offered – prenatal education, childbirth preparation, breastfeeding classes, and mommy & me classes, I decided that this program was right for me! I referred myself and soon after got a call from my Home Visitor, Herci. When I finally got to meet her at my home she began to help me understand how important prenatal care was, how my baby was developing inside me, and the changes my body will go through during pregnancy along with postpartum.
After giving birth to James she recommended I join a Mommy & Me class, which I began when James turned 6 months. I cannot begin to express how much I loved the classes! I never knew I would meet such an amazing teacher, Ms. Gaby, amazing moms who actually understood me and could relate to motherhood, and their babies who are forever friends with my son. Mommy & Me classes have not only changed my life, they have made such a big difference/impact on how I look at parenthood now. When I started the class I learned a lot about child development such as communication, fine/gross motor skills, cognitive, and much more!
Once a week we would attend the class and warm up by singing a few nursery rhymes with our baby to get comfortable. Then we shared stories about our babies – whether they reached a milestone or how us moms were doing. After that we would do an activity that revolved around development skills. These classes really opened my eyes. I never new talking, singing, and reading to a baby can really help their development. Even painting, gluing things, or playing with instruments actually stimulates them mentally, socially, and physically.
I have always figured babies can't really do much other than eat, sleep, and go through many diapers. I was so wrong. Babies know so much! They really pick up everything. Ms. Gaby has taught me that our children really look up to us. We are their role models and they will imitate us so we have to set a good example daily.