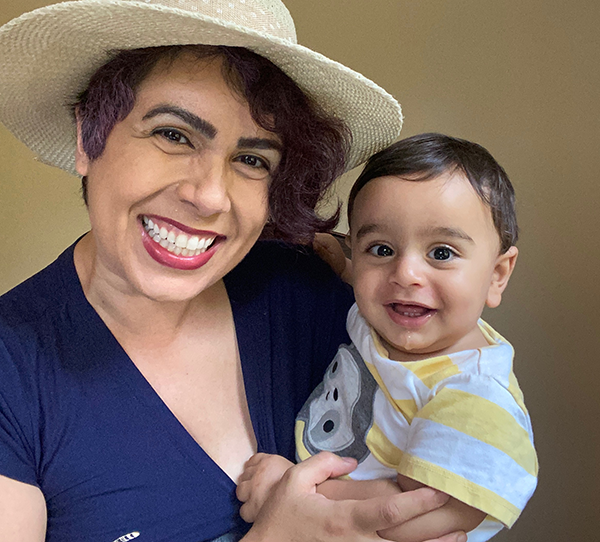 My whole family lives in Iran and my husband's work takes him away from home weeks at a time. When I became pregnant I was feeling very nervous, knowing I wouldn't be able to have my mother with me when my baby arrived. A friend suggested MOMS Orange County so I immediately found them online and signed up for their in-home program and was contacted by Stephanie, who told me she would be coming to see me every month to provide me with prenatal education and support, and would continue to visit to guide my interactions with my baby and guide me in his development. I can't tell you what her visits have meant to me. I felt that I had someone just caring for ME.
     My labor and delivery was difficult and breastfeeding did not come naturally, so I drove myself over to MOMS Orange County and Martha, MOMS's breastfeeding coordinator, was so patient and kind and spent as much time with me as I needed until I felt certain that my son was being fed. She made sure I was confident in my abilities before I left.
     Now Stephanie's visits are focused on mine and my baby's health. She demonstrates all the activities I need to know to help advance my baby's development and will remain with me through his first birthday.
     When you can't have your mom with you to show you and help you, the honorable and important work of MOMS Orange County is the next best thing!